Sgt Rich located the 6' X 3' club banner that Greg Solomon made during his year as president. We will use it at the Nordic Skiing Association of Anchorage "Solstice Tree Tour" December 17. Raquel Edelen thanked the group for all the cleaning up that we did after the party last Saturday; this made it easy to completely clean her home. At the party she got another 12 bottles of wine for the Foundation auction Wall of Wine, and we are well on our way to having a great Wall of Wine portion of the auction. Woody Angst from the Foundation Committee showed a short video on a Guatemala water project sponsored by Rotary. Charlotte Tharp mentioned that during her year as Vice President, she did not have to fulfill the traditional role of that job to do the club programs for the year. She honored Michelle Table who did a great job in that role by transferring 1000 recognition points to Michelle. David Stringer, Jennifer Snodgrass's father, announced that today is his last day at our club. After 43 years with the First National Bank of Alaska, he is retiring to the Houston, Texas, area. I mentioned that there will be no meetings for the next two Wednesdays, and our next lunch meeting will be January 9. Also on Beer Fest news, I attended the Jan 8 meeting of the West High Interact Club. I brought up the opportunity for them to help at the Beer Fest in the cloak room. There is a need for about 6 – 8 people, and the club is interested. The meeting was attended by Chairman Adam Sikorski, Shawn Florio, Mike Ferris, Jess Gutzwiler, Tony Freije, Rich Dyson, Lance Wilber and Brandon Snodgrass. Adam reports that the committee is on pace with most of its tasks and catching up to the ones they were behind on. Brandon emailed followups to the brewers and has received a number of confirmations from a handful of brewers and distributors. Paul McGuire auctioned off the No Fine Button to Bill Ure for the balance of January for $70. We have decided to go back to a monthly drawing for the NFB. Keep in mind you can delegate to others if you buy it and are unable to attend any given lunch. He is working with the Anchorage Opera to get a club advertisement in the program. On Saturday we held the Foundation Committee annual Foundation auction. I was out of town, so I'll let others talk about this event. Jeff Blake on behalf of the Communications and Public Image Committee gently pestered us to update our cyber info on the club website. He said if people are having problems logging on to the website or the app, they might call Gideon Garcia for help. Amy Slinker introduced her and mentioned that Shirley tutors Amy's child Annabelle.
An SSL certificate can also improve your Google ranking. We are no longer showing results because too many domains are searched. This page displays the Aftermarket domain names within your account. Provide the following URL to share this page with others. Search keywords or a string of text to get suggestions about domains that can be purchased. Search by keyword and browse our marketplace of high quality domains. Branding your business or product starts with an amazing name. "The response and assistance from Webnames support and in particular Florent, have been outstanding. The promptness, in particular, is very appreciated." Get branded email that matches your business's domain and syncs across all your devices. On August 17th, the Government announced it had suspended Nunavut's Common Travel Area with the Northwest Territories (N.W.T.) following the increased risk of COVID-19 in the N.W.T. On August 24th, the Government of Manitoba announced it was extending the state of emergency for a period of 30 days. On August 5th, the Government of the Northwest Territories announced it had extended the territory-wide Public Health Emergency until August 17th. On August 23rd, the Public Health Emergency was extended until August 31st. On August 31st, the Public Health Emergency was extended until September 14th. Adults can mix plaster in a ventilated area or outdoors for sand casting and other safe projects. See our French IDN section of our FAQ page for information about IDN's and CIRA's bundling policy of your base English character domain name and all French character variants of that domain. Whether you need a small "mom and pop" business site or a larger business site, we can get you up and running with your .ca domain name web site in a jiffy. Domain Portfolios let you organize and view your domains through groupings, as well as the ability to share a selected portfolio with one other easyDNS user account. Create an alias () and have messages sent to said alias get forwarded to a valid third party email address such as Gmail, Hotmail, etc. A standing committee on membership was established, in recognition that membership is a top priority of the organization, and polio eradication was also reaffirmed to be a goal of the highest order. A Council on Resolutions will meet annually online to consider resolutions — recommendations to the RI Board. They'll participate in the Council on Resolutions for three years and the Council on Legislation in their final year only. The Council on Resolutions will free the Council on Legislation to concentrate on enactments — changes to Rotary's governing documents. Proponents predict that the Council on Legislation can then be shortened by a day, saving $300,000. Evidence of Anchorage East Rotary's service in the community was seen at Clare House, a shelter for women and children operated by Catholic Social Services. Including many, many employees and much financial support. Comments were that there has never been a more professional group of judges. Bruce and the new president of the Ketchum-Sun Valley Rotary club at Rotary Park. After telling us about her home country, Austria, she also told us about her family, her friends, her school and her experiences to date in Anchorage. Duff Pfanner participated in a previous water filter distribution a few years ago and is signed up for another one this year. Showing a recipient how to clean her water filter using a plastic syringe included in the kit. Showing a water filter recipient how to assemble her water filter. There is nothing like falling asleep to the sound of the crashing waves. The details make it special including an outdoor shower, surf board racks, warming drawer, printer/copier, Internet, cable TV, Bluetooth Bose speaker. The annual graduation ceremony on February 23 was held at the Francisco Villa Center. Santiago Foundation Board members and friends were treated to impressive displays of carpentry, jewelry, pinatas, music, clothing, beauty , balloon art and cooking. Behind the tempting array of desserts, stood the cooking class sporting new aprons proudly displaying our logo. We also were guided to the various displays by members of the English class who explained what we were seeing and answered questions. We were very impressed and they enjoyed showing off their English skills. Here is a sweet card I received from Donna Ross, the kind lady who makes the fabulous chocolate cakes for the birthday table.
District Grant Water Filter Distribution
Registrant will receive reminders immediately prior to the expiration inviting Registrant to renew the domain name. In the event that Registrant fails to renew the domain name in a timely fashion, the registration will expire and Tucows may, at its discretion, elect to assume the registration and may hold it in its own account, delete it, or sell it to a third party. This default web page may feature advertisements posted by Tucows for its own account. Registrant acknowledges and agrees that Registrant's right and interest in a domain name ceases upon its expiration. Registrant is solely responsible for informing itself of the date of expiration and renewing its registration in a timely manner. If Tucows, in its sole discretion, elects to renew the registration, Registrant will be entitled to a grace period of forty days during which Registrant may re-register the domain name. Additional costs for the redemption and re-registration will apply. DOMAIN NAME REGISTRATION. Domain name registrations are for a limited term, which ends on the expiration date communicated to the Registrant. A domain name submitted through Tucows will be deemed active when the relevant registry accepts the Registrant's application and activates Registrant's domain name registration or renewal. Tucows cannot guarantee that Registrant will obtain a desired domain name, even if an inquiry indicates that a domain name is available at the time of application. Tucows is not responsible for any inaccuracies or errors in the domain name registration or renewal process. Any reference to "Registry" or "Registry Operator" shall refer to the registry administrator of the applicable top-level domain ("TLD"). This Agreement explains Tucows' obligations to Registrant, and Registrant's obligations to Tucows, for the domain registration services. By agreeing to the terms and conditions set forth in this Agreement, Registrant agrees to be bound by the rules and regulations set forth in this Agreement, and by a registry for that particular TLD. It's easy for you to move your domains to IONOS, and you can start enjoying the benefits of our affordable hosting services right away. It's clear that you won't want to lose your unique domain name, or the hard work you've already put into your website — that's why we make every domain name registration or transfer hassle free. Start by selecting a hosting package from our website that best matches your needs, then enter your existing domain name into the domain checker. At this point, you'll be informed that your domain already exists; simply select 'transfer' and then enter the authentication code you'll receive from your former provider. The tone for this year was set early, when the RI Board put forth two proposals that increase flexibility. The first measure allows clubs to decide to vary their meeting times, whether to meet online or in person, and when to cancel a meeting, as long as they meet at least twice a month. The second allows clubs flexibility in choosing their membership rules and requirements. The pictures below illustrate what an assembled water filter looks like and what the assembly process is like. AER members Sandra Wicks and Bruce Phelps participated last year in a private water filter distribution done in conjunction with a Vancouver, Washington, Rotary club.
Gretchen holds a Bachelor's Degree in Parks and Recreation Management & Tourism Development from Pennsylvania State University. She has been actively involved in Rotary Club 2000 in Ketchikan, Delta Kappa Gamma, Lions Club International, Ketchikan Area Humanities and Arts Council, Prince of Wales Chamber of Commerce , and Ketchikan Running Club. This week's lunch menu will feature an Italian Pasta Bar. This week's lunch menu consists of a Thai/Asian buffet. The Community Relations Coordinator for TOTE Maritime, Milena is responsible for fostering a positive relationship with the local community in Alaska and Washington state. She manages the corporate giving and community involvement platform for the company which includes charitable contributions, sponsorships, in-kind donations and employee volunteer efforts. Milena has a strong ability to build, maintain and leverage diverse networks across multiple industries and has been working in Public Relations for almost eight years. Milena is also an active Board Member of the Food Bank of Alaska. Please take a moment to review the biography for AER's newest application, Mrs. Milena Sevigny. The East Anchorage High School Interact Service Club is once again conducting their annual fundraising campaign called Random Pies of Kindness. Large pumpkin pies can be purchased from the club to be given to others as a gesture of kindness during this season of thanksgiving. Those who purchase a pie can decide if they want it to be delivered to a local shelter , a local food kitchen (Bean's Café, Downtown Soup Kitchen) or a local senior center . Large pumpkin pies cost $10 which includes delivery to a shelter, food kitchen or senior center. Don't forget to attend the next AERIE meeting this Thursday, November 16, 2017. My bi-cultural background as an immigrant from Colombia and my thirty years as an Anchorage resident have been a blessing. I continue to speak my first language of Spanish and thanks to my exploratory nature, I find myself eager to engage with the culture of others. I think food and a story make for unforgettable experiences, and I consider myself to be a good cook and ok storyteller —on the journey to getting better. Please come and enjoy lunch with your fellow Rotarians this Wednesday, 29 November. Pictured below are East High School's teacher and student of the month – Teacher, Melissa Bledsoe Fischer, AKA " The Jazzmom", and Student, Katelyn McGeary.
Anchorage East High Interact Club
At the fire station, the junior firefighters and junior emergency first responders, in their uniforms and under the supervision of Rotarians, groomed, washed and dried the dogs. Other young members of the force got equipment and physical training. It was good to see so many young people engaged in a very productive way. It is my goal for the remainder of this year and through next year working with Adam Sikorski to make the process, timing, and opportunity to participate available to everyone. With that in mind, please join us for a no-host after-work session. I am available to write the grant once the committee has reviewed our options. Laura Blackwood is the Director of the above-mentioned concert. She has been at Bartlett for two years and has 5 choir classes with 250 students total. She "loves to see the progress that is happening at Bartlett." Laura is from Dallas via Liberty University. She received $250 to help with her classroom expenses. If you are planning to attend, please RSVP to and let her know if you will be bringing a guest. We would like to present the Hilton with as accurate of a count as possible for their planning purposes. Payments for the event will be accepted at the door on Wednesday evening. The cost for the event is $50 per person and the Hilton is providing a wonderful meal of roasted strip loin steak and seared salmon, side dishes and dessert. If you live in the East school zone, we can still set you up with Adam, our next inbound Rotary Exchange student from Slovokia. Shawn Florio and Shelia Lomboy are co-chairs for the membership committee this year. Consider bringing in folks who you think might make a good addition to our club. Our two most recent members are Laurie Hoefer and Justin Mills. During Sandra Wicke's presentation to our club, she called on other members to share thoughts with the club about their service work, including Carolyn Jones, Berry Kirksey and Jay Jackson. During our July 25 lunch meeting, Rebecca Sentner, co-chair of the Community Services Committee, distributed checks from our club to the Government Hill Commons and to the American Diabetes Association . Heather also agreed to buy the No Fine Button for next week. For this year, we have decided to have a sign-up list for people to buy it for a one-time opportunity for $50. Tuesday, August 14, we fill with soil existing concrete planters at Springhill Elementary, and I just did an email blast to remind everyone. This is a good example of Rotary working to make the world a little better in our community. Last Wednesday, August 8, a group of members from our club joined Rotarians from other clubs, and other folks , to construct 7 garden boxes at Abbott Loop Elementary. Bill Ure, Adam Sikorski, Craig Bledsoe, Woody Angst, Berry Kirksey, Bob Cox, Dennis Bookey, Christian Deykes, Emily Rohrabaugh and Frank Cahill helped complete the task in only about an hour and one-half. Karla Jutzi, Executive Director, accepted the check and also talked about upcoming Food Bank events because she held the no-fine button this week. Jeff Blake from the Communications Committee reviewed what he and co-chair Chris Wolpert have planned for this year.
The uses that these monies can be put to, when combined with further monies from a District or club, I think is limited only by the imagination.
He had 5 happy dollars for all the members who contributed to make the Beer Fest a success.
Anchorage East Rotary International Service committee invites you to join us to learn about the January 2019 mission trip to the Philippines and how you can help both here and on the ground in the Philippines.
Registrant must comply with all auDA Published Policies, as if they were incorporated into, and form part of, this agreement.
I am available to write the grant once the committee has reviewed our options.
Anchorage International plans 2 extra meetings a month that will be on different days and times. There is minimal expense and setup because the meetings are held at restaurants or other commercial places. The meetings may include a Rotary moment or some short activity to engage people, and are largely social. Hillside Club has set the first, third and fifth weeks of the month for its regular meeting, the second week for the board meeting, and the fourth week for a meeting at a location to be announced. Sandra Wicks was recently at her house in Ajijic, Mexico and had the opportunity to address the Ajijic Rotary Club and the Chapala Sunrise Club. She showed and explained the Sawyer water filters our club has delivered to communities on the Pacific coast of Mexico, using Puerto Vallarta as a base. Then she showed the PowerPoint slide show about our club's most recent deliveries of filters, after which several people commented that it was the best presentation on water solutions they had seen at their club. The Chapala Sunrise Club is now ready to partner on future water filter projects in their area and several people have ordered water filters for distribution. The pictures below are from the presentations to those two Rotary Clubs. In addition to sharing about our Rotary work, we were invited to participate in some social events with the local Rotarians. It's always nice to combine service with Rotary companionship. On Wednesday Adam Szabo our exchange student and I showed up for the East High Interact Club. Another teacher brought in some students from the International Club who talked about how they attract members and the kinds of activities they do. It looks like Random Pies of Kindness might be a project for the Interact Club this year. There was also discussion how to get the word out about the Interact Club, including the use of social media. The West High Interact Club has decided to support homeless students at West and other places. We thought of the idea of asking Harry Kieling, our past District Governor, to donate some backpacks from the Rotary Cares For Kids program he started while he was DG. During our Feb. 19 meeting, he brought 16 backpacks to the club meeting. Each backpack had some items in them like a blanket and some toiletries. The club members are talking to Target to get gift cards and talking with the school Parent Teacher Student Association for help to supply each backpack with a water bottle and a West High t-shirt. Clothing, footwear, headgear; sweatshirts, shorts, neckwear, jackets, coats, socks, T-shirts, scarves, caps, visors, golf shirts, polo shirts, tank tops. We receive notification by you and the other party contesting your registration and use of our domain name registration services that the dispute has been settled. Anchorage School District Superintendent, and AER Member, Dr. Deena Bishop introduced seven students from West High School during the regularly scheduled school board meeting this evening. Students and their respective organizations were recognized for their leadership and the service that they provide to the community. Members of the Interact Club were included in the recognition. The President of the Interact Club said a few words about the club's concern regarding the global issue of human trafficking and its efforts to address the issue through its local efforts at West High School. Last December, the club participated in a global program called "Dressember" during which the girls wore dresses, the boys wore bow ties, and the club raised over $2,000 to address the trafficking issue. More than a dozen AER members volunteered at our Rotary English Camp this past Saturday at the Anchorage Literacy Project school. Rotarians and adult English learners interacted in some fun and engaging activities. Lead instructors Tam Agosti-Gisler, Shirley Nelson, Oscar Avallaneda-Cruz and Kathleen Madden organized classes on professional e-mail etiquette & business writing, creating 6 sentence photo memoirs, learning a reggae song and beginning conversation. THANK YOU to all the volunteers who assisted in the classroom, brought food and helped with logistics. This was truly a day of service above self, making friends, doing good and having fun!!!
AER Social Event – Segway Tour of Anchorage
Goods of precious metal or coated therewith; jewellery including costume jewellery; tie pins; ornamental pins for wear; cufflinks; horological and chronometric instruments; watches and clocks; gramophone records of or coated with precious metal; key fobs. Musical boxes; musical statuettes; musical instruments. Leather and imitations of leather, and goods made of these materials and not included in other classes; animal skins, hides; trunks and travelling bags; bags and bum bags; barrel bags; umbrellas, parasols and walking sticks; whips, harnesses and saddlery. Goods of wood, cork, reed, cane, wicker, horn, bone, ivory, whalebone, shell, amber, mother-of-pearl, meerschaum and substitutes for all these materials, or of plastics; wooden and plastic ornaments; wind chimes, snow storm ornaments. Articles of clothing including footwear and headgear; belts. Toys; games; playthings; gymnastic and sporting articles not included in other classes; model vehicles; soft toys; jigsaw puzzles; dolls; board games; toy telephones; toy slide viewers; decorations for Christmas trees; playing cards. Education; providing of training; entertainment; sporting and cultural activities; live entertainment services; concerts; information services about entertainment celebrities. Services for providing food and drink; temporary accommodation; restaurant, bar and cafeteria services; arrangement and reservation of accommodation; preparing foodstuffs for consumption on and off the premises. Prints and publications, namely magazines, books and brochures; slot machines. Metal license plates and non-luminous and non-mechanical metal signs and tin cans sold empty. Decorative refrigerator magnets, computer peripheral mouse pads, musical juke boxes, sunglasses, telephones and magnetically encoded debit cards. Necklaces, body jewelry, charms, cuff links, bracelets. Jewelry, namely jewelry chains, earrings, jewelry pins. Musical instruments namely, guitars; music boxes, plastic musical figurines. Printed matter-namely, photo albums, post cards, note pads; and printed publications-namely, paper doll books, coloring books, and coin books. Duffel bags, fanny packs, backpacks, travel cases, luggage, wallets, fashion hand bags, beaded picture hand bags, beaded picture wallets. Ceramic tiles for flooring and facing used as home decoration. Furniture, namely bedroom, dining room, living room, outdoor, patio, lawn, computer; pillows, plastic key chain tags; footstools; confetti. Beverage ware namely, carafes, mugs, shot glasses, and tumblers. Housewares and glass, namely, commemorative plates, earthenware storage jars, cookie jars, coasters not of paper and not being table linen, and wind chimes. Bed blankets, beach towels, throw blankets, afghan blankets, hand towels, wash cloths, bath sheet towels, pillowcases, bed sheets, comforters. Clothing, namely, men's woven shirts, loungewear, swimwear, men's work shirts, active wear, namely, shirts, pants, jeans, jackets, coats, underwear and socks, athletic pants and shorts, boxer shorts and fleece jackets. Clothing, namely, t-shirts, sweatshirts, shorts, caps, neckwear, jackets, coats, baseball shirts and socks. Cloth patches for clothing, ornamental novelty buttons, embroidered emblems, belt buckles not made of precious metal for clothing and embroidery and cross stitch kits comprised of needles, thread, instructions and pattern in cloth. Popped popcorn and confectionery goods, namely, chocolate and candy. Mail order catalog services in the field of novelty, gift, and souvenir items, namely clothing, books and cosmetics. Alcoholic beverages ; Alcoholic essences; Alcoholic extracts; Fruit extracts . Slot machines; decorative refrigerator magnets, computer peripheral mouse pads, computer keyboards, musical juke boxes, sunglasses, telephones and magnetically encoded debit cards. Jewelry, watch bands, bracelets, jewelry chains, charms, cufflinks, earrings, identification bracelets and tags, body jewelry, jewelry pins, lapel pins, medallions, necklaces, and coins made of precious metal.
There will be food and a beer and wine garden available as well.
New York State-based PepsiCo, Inc. announced it had entered into an agreement with PAI Partners of France to sell Tropicana, Naked, and other select juice brands across North America for cash proceeds of approximately USD $3.3 billion.
I announced that on April 6, from about 10a – 1p, there will be a garden box build at the home of Amy Mackey-Hornak, the president of South who is leading our garden box district grant.
And one last note – keep your stories to no more than 250 words and a maximum of 4 photos.
On Thursday evening we held the club's April board meeting. We had a productive meeting, voting on our district grants for next year and dealing with a variety of club business. I encourage everyone to visit a BOD meeting or two to get a closer look at the "moving parts" of our organization. Validation Data must beprovided as requested from time to time by the Registry. Failure to maintain accreditation may result in cancellation ofregistration; no refunds will be granted outside the add grace or renewal grace periods.Validation may occur for each registration year. Registry may periodically re-verifyaccreditation at no additional cost to the Registrar. Disputes regarding validation will behandled by the Registry and Registrar agrees to submit such disputes immediately to the Registry for determination. You agree that, if the registration or reservation of your domain name is challenged by a third party, you will be subject to the provisions specified by the Registry or any court of law. You agree that in the event a domain name dispute arises with any third party, you will indemnify and hold us harmless pursuant to the terms and conditions specified by the Registry or any court of law. Any transfer of ownership in and to a domain name registration shall be affected in accordance with registry policies and procedures. You are responsible for monitoring the Registry's site on a regular basis. In the event that you do not wish to be bound by a revision or modification to any Registry policy, your sole remedy is to cancel your domain name registration by following the appropriate Registry policy regarding such cancellation. EXPIRATION, RENEWAL AND FORFEITURE. The registered domain name will expire on the expiration date specified in the registration term, and as communicated to the Registrant.
.app – market your applications
The distinction between e-clubs and traditional clubs will be eliminated. The Council recognized that clubs have been meeting in a number of ways, and given this flexibility, the distinction was no longer meaningful. Clubs that have "e-club" in their names can keep it, however. Rotaractors will be allowed to become members of Rotary clubs while they are still in Rotaract. Proponents argued that too few Rotaractors join Rotary. Sometimes it's because they don't want to leave their Rotaract clubs before they have to, upon reaching age 30. It's hoped that giving them more options will boost the numbers of qualified young leaders in Rotary.
Shirley Nelson reminded us that the Baxter Elementary School reading project continues tomorrow, and that April 25 will be the last day of the project for this year. Once a month we show up to make the Mobile Food Pantry happen at the Fairview Recreation Center. Members often bring children, grandchildren and other young people who experience hands-on service work. The obvious benefit to give food to people in need, combined with the gratitude of the people who receive the food, sends a powerful message to young folks. We recruited two students from East High, Levi and Pang, to attend RYLA, Rotary Youth Leadership Academy. They spent a few days in Juneau doing a variety of activities and leadership exercises. Special thanks to Marjorie Poggas who traveled with the group as a chaperone. Levi and Pang will attend our luncheon soon and say a few words.
Anchorage East Rotary Highlights (April
She will now be able to spend more time with family who are Outside. Align with one or more of the six areas of focus (promoting peace; fighting disease; providing clean water; sanitation and hygiene; saving mothers and children; supporting education; growing local economies). On Tuesday, October 2, after "press time" for this column, Christian Deykes and his daughter, Robin Dublin and I participated with others in the most recent installment of the garden box project that our club is doing with three other local Rotary Clubs. In about 2 hours we constructed 6 boxes on the grounds of Tudor Elementary School. Shirley Nelson announced again that our club is starting our reading project at Baxter Elementary tomorrow, which started on October 4. I announced the upcoming club social event on October 20. Chicken teriyaki and kalbi ribs will be supplied by the host. Each guest should bring an Asian side dish from any country. We officially exchanged club banners with our exchange student Adam Szabo who was our speaker. Woody Angst, Karen Smith and I showed up this morning at the West High meeting. After the meeting Woody, Karen and I talked about Woody's idea to consider a global grant to combat human trafficking, using the fundraising efforts of this club and other sources. This grant could be in the form of a scholarship for a person to study in this area. This would train a person to better work toward the goal of eliminating this terrible activity. Jay Jackson and Shirley Nelson met Thursday, October 4, at Baxter Elementary. They had the privilege of reading with a few students, enjoying important interaction with them. They also met with several other teachers who are thrilled that Rotarians are stepping into their busy classrooms to offer their time. Teachers have prepared special areas to sit and read one-on-one, plus they have set up an array of children's books from which to select . Our larger Rotary structure provides matching funds for projects. One such District Grant our club secured this year supports the work of people who fight human trafficking by giving them the tools to be more effective. This week is Interact Club Week and our Chair of Youth Service Karen Smith celebrated by bringing cupcakes for the students. There was discussion of the order for hoodies, the upcoming food drive and the candlelight vigil in November. Our Foundation committee chair Bob Cox will be presenting our program on November 28. Please try to make this meeting to hear much more information about this important part of our club. On Wednesday Karen Smith, Rich Dyson and I showed up for the East High Interact Club. The teacher adviser Travis Cooper was present, but no one else was. We had a frank exchange of information about what to do next to get the club going. After the meeting Karen and I visited the classroom of Kim Liland, who is the teacher adviser for the International Club, B-Boys club and the K-Pop club. Karen will get information to Kim about Interact and we shall discuss how Interact Club might join with one or more of the clubs Ms. Liland supervises. Our Rotary family might include people who have been involved with Rotary, such as Interact Club members, Rotaract Club members, high school scholarship recipients, teacher/student awardees and speakers who address our club. Let's consider asking these people to become future Rotary Club members. On Wednesday I showed up for the East High Interact Club meeting. It looks like we shall be taking steps to start up the club under her lead. The West High Interact club, which our club sponsors, is taking over and being in charge of an annual project to put together boxes of food to deliver later this month to families in need. Saturday night was a great Xmas party hosted by Raquel Edelen at her home. There were about 40 people who participated in the gift exchange, so there were probably 50 – 60 people present. Everyone was in high spirits, and the theme of the exchange seemed to be adult spirits. Sandra Wicks and Bruce Phelps are back from Mexico for the month. They reported making new Rotary contacts, buying 30 or more water filters and supplying 34 scholarships in pursuit of their unflagging commitment to make life better for people in the area.
This week's lunch menu will consist of soup and build-you-own sandwiches. – (June 1994 – April 2017) I moved to Alaska with the US Air Force in 1993. In the spring of 1994 I got involved with Cook Inlet Soccer Club as a volunteer coach assisting my eldest son's team. I started coaching competitive soccer in 1996, and year around in 1996. As I was nearing retirement I was asked to work for the Club as a full-time Staff Coach. I served as the Competitive Team's Coordinator, Recreational Director, and in the latter years as the Club's Youth Technical Director. I was passionate about coaching, and building the soccer organization. Many of my players had stellar youth soccer careers, and several have gone on to be able to play at the collegiate level. Whether they played collegiately was not as significant if they grew up being active, and healthy, and succeeding in life. I hope my players had FUN playing the game, and that my commitment to them impacted them positively. I hope that I planted a lot of seeds, and that many of my former players will one day themselves become coaches and will work with their own children, and other's children as well. Please take a moment to review the biography for our newest proposed member, Mr. Johnny Turner. If you have any questions or concerns, please contact Katherine Zerkel or Sheila Lomboy. Gretchen is delighted to be joining Rotary Club of Anchorage East. Gretchen joined Alaska Public Media as Director of Major and Planned Giving in August 2017.
Anne Adasiak- Andrew announced again the upcoming Speed Mentoring project which the World Affairs Council is sponsoring next week. At our board meeting on Thursday, our President Elect Charlotte Tharp mentioned that during her upcoming year she would like to have the club do a Speed Dating project to get to know each other better. Bill Faulkner announced that his guest Dr. Daniel Volland is at the moment downstairs, with our exchange student Adam Szabo, our member Anne Adasiak – Andrew, and others, for the Speed Mentoring event sponsored by the Alaska World Affairs Council. I spoke with Bill later and as you may know, Dr. Volland may be succeeding to Bill's optometry practice later this year. Bill told me he has three young grandchildren Outside with whom he wants to be in closer contact. Bill has been a long-time member of our club and will be very much missed. Later on the day of the meeting, I participated in a GoTo Meeting about the district grants process. I agreed to be a Grants Resource Leader for the Anchorage area next Rotary year. There will also be GRLs for Juneau, Kenai Peninsula, Fairbanks and Mat-Su Valley. The job description will include working with clubs to put together district grants and to take the steps to close them out at the end of the year. PDG Harry Keiling was the guest, and he brought about 14 duffel bags.
Protect your .ca domain name registration by renewing now. Another sunny day greeted Anchorage East Rotarians as we gathered for another food distribution with the Mobile Food Pantry. If you have never been to this event, make plans too attend the next one. Second Saturday of each month, usually held in the parking lot of the Fairview Recreation Center. Bruce and Sandra also attended the "installation picnic", the equivalent of our "changing of the guard", which took place at Rotary Park. The Ketchum-Sun Valley Rotary Club has partnered for over 20 years with the Ketchum Parks and Recreation Department to provide various upgrades and maintenance to this beautiful little creekside park. Rotary youth exchange…making the world smaller, one student at a time. Not only did Zoe provide the program for our meeting, she also brought an Austian meringue dessert made from her grandmother's recipe to the meeting to auction.
Our Beer Fest Committee also seeks district grants to match the money it raises from the annual Beer Fest, for projects to combat human trafficking and sex trafficking.
I thanked the October team which takes care of many different lunch duties including the pledge of allegiance, the moment of inspiration, the introduction of visiting Rotarians and the greeting of people at the door.
Australia-based BHP announced it had approved $7.5 billion in capital expenditure for the Jansen Stage 1 potash project in Saskatchewan.
For the adjudication of a dispute concerning or arising from use of a .cn domain, such dispute will be governed under the Laws of the People's Republic of China.
She teaches Chemistry, AP Chemistry, and Anatomy and Physiology. On Saturday many members of our club showed up to run the Mobile Food Pantry at the Fairview Recreation Center. I made another announcement about the October 20 Guess Who's Coming To Dinner event. Tony Freije had to be at work and delegated the No Fine Button to Karla Jutzi who talked about the "Thanksgiving Day Blessing" event which distributes food to needy families. She works on the District level as a leader to support Youth Exchange in Southcentral Alaska. Lonzo Henderson presented our club's award to an outstanding East High teacher and an outstanding East High student . Sandra Wicks leaves for Mexico tomorrow for about 6 weeks. She and Bruce Phelps will be doing Rotary things there. She also gave 1000 of her foundation points to Bill Ure for using his vocation to help her. Gloria Castenada used the No Fine Button to talk about the goings-on of the social committee. Dave Kester made a final pitch for the World Polio Day event happening tonight at Buzz & Mary's theatre. He pointed out that several businesses have signed up to display a sympathetic message on their reader signs. On October 27 Carolyn Jones hosted a Guess Who's Coming to Dinner social at her home in downtown Anchorage, which featured a wide range of delicious Asian food. The evening was full of fun, friends, and outstanding food. Thank you Carolyn for being a great host and making all of us feel at home. I was speaking with Robin Dublin who mentioned that pond hockey might be a good social event. This involves a sort of hockey game at Westchester Lagoon or Cheney Lake where the ice is cleared. Robin Dublin asked for a show of hands who might want to attend the social event on November 8. Based on the small showing, this event will be cancelled. I welcomed Sheila Lomboy back to our club after an extended absence. She is co-chair of the membership committee with Shawn Florio. Al Bramstedt was happy to have received a card from the club while he was recovering. Robin Dublin expressed gratitude to have been a poll watcher at the polls yesterday and to have seen people from all walks of life casting their ballots. Anne Adasiak-Andrew made a $40 nonprofit announcement about the startup of a French language immersion program in the Anchorage School District. Lynne Shaver, Charlotte Tharp, Dave Kester and Raquel Edelen reported on the status of the Foundation Committee, which is in the thick of preparing for the Foundation auction on January 19. Dave Kester will be handling the Wall of Wine in Raquel Edelen's absence. In a couple of weeks folks can drop off auction items for storage at the Hilton. On Monday Bob Cox held a meeting of the Foundation Committee. Present included Bob, Woody Angst, Lynn Shaver, Michelle Engelke, Lynn Allingham and yours truly.
Start by selecting a hosting package from our website that best matches your needs, then enter your existing domain name into the domain checker.
Present included Charlotte Tharp, Barbara Swenson, Lance Wilber, Woody Angst, Michelle Engelke, Bill Ure, Dave Kester, Karen Smith, Carolyn Jones, yours truly and Lynn Shaver.
She was impressed with Levi and intends to invite him to one of our lunches.
The increase will be used to enhance Rotary's website, improve online tools, and add programs and services to help clubs increase membership.
NO GUARANTEE. Registrant acknowledges that registration of a chosen domain name does not confer immunity from objection to the registration, reservation or use of the domain name. If Tucows believes that Registrant or one of Registrant's contacts is using the Whois Privacy Service to conceal involvement with illegal, illicit, objectionable or harmful activities; or to transmit SPAM, viruses, worms or other harmful computer programs. Pricing for the Whois privacy registration service will be set by the Reseller, and Registrant will pay Reseller for this service. With respect to a domain name that has been transferred to Tucows, the Whois Privacy Service will only commence after the transfer has been completed. If Registrant elects to transfer a domain name to a different registrar, the Whois Privacy Service must be disabled in order to initiate the transfer. We're here whenever you need us, 24 hours a day, 7 days a week. By using a subdomain, you'll be able to track the success of your website more specifically, by being able to see which area exactly is doing well, and where there's room for improvement. Don't use the name of public figures in your domain name. To make sure you're not breaching copyright, or copying someone else's brand, you can check out the intellectual property office website. The "cc" stands for country code, and the extensions represent a website's geographical location. Some of these domain extensions are restricted, requiring a presence in that nation. We manage over 12 million domains, and we have a large portfolio of domain extensions available. You can also choose one of our premium domains to build your brand. Our prices are very competitive, so we are confident that we can help find the right domain at the right price for you. Build your brand with IONOS by getting a memorable domain name that sets you apart from the crowd. You can register a domain for up to 5 years, and thanks to the redemption period you do not have to worry about your domain being registered by someone else the moment your contract ends. With your own email address, every email you send helps brand your business and makes your domain easier to remember. A Wildcard SSL certificate creates a secure connection between your website and your visitors, keeping any data safe from hackers.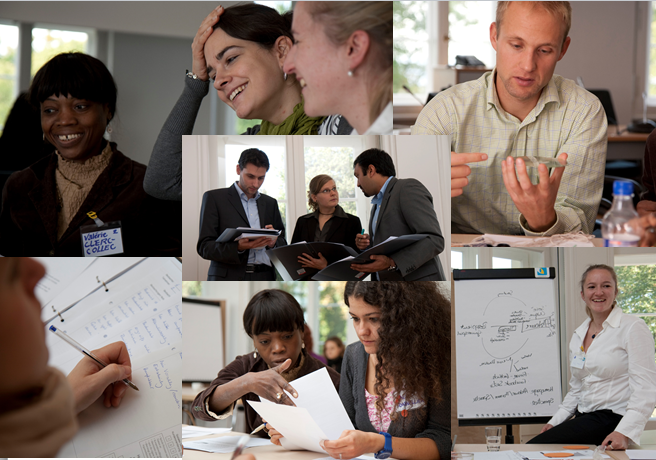 The Knysna club has a website which allows this token to be tracked. As an added incentive, every person who signs up in the next three months will be entered into a drawing for 25,000 Alaska Airline miles, donated generously by Rayli Wilson. The drawing will be held during November, which is Rotary Foundation Month. In addition, if this is your first time donating, you will receive 100 Paul Harris points generously donated by one of several "senior" Rotarians to assist you in reaching the Paul Harris recognition level faster. Dillingham, your support is helping provide summer meals to kids in over 40 communities. I announced to the club that Jerry and Vivien LaFevers, who just moved to Redding, California, are safe from the fires in the area. Karla Jutzi presented me with a letter of gratitude from the Food Bank and announced that for the fiscal year which ended June 30, AER distributed 64,745 pounds of food to 1,151 families.